Table of Contents
Introduction
This write-up delves into how to become a literary agent, outlining the necessary steps, skills, and qualifications to embark on this exciting career path.
The publishing industry is filled with passionate, creative people who bring stories and ideas to life. At the heart of this process is the literary agent – the behind-the-scenes advocate who discovers talent, negotiates deals, and helps build authors' careers. Though their work is largely unseen by the public eye, literary agents play an integral role in shaping the books we read.
Pursuing a career as a literary agent offers a unique opportunity to combine business savvy with a love of literature. It requires an entrepreneurial spirit, a passion for publishing, and excellent interpersonal skills.
As the first filter for publishers, agents must have a keen eye for talent and marketability. They must be tenacious negotiators who can leverage their industry relationships. Above all, building strong author relationships based on trust and guidance is crucial.
If you're fascinated by the publishing world and drawn to working closely with creative people, a career as an agent may be right for you. This guide will walk through the steps to becoming a literary agent – from gaining experience to building your client list. It aims to provide aspiring agents with the knowledge to pursue their passion for publishing.
What is a Literary Agent?
A literary agent is a publishing professional representing authors and their written works. They serve as a liaison between writers and publishers, helping authors navigate the publishing process and get their books published. The primary responsibilities of a literary agent include:
Scouting and Discovering New Talent
Literary agents are constantly on the lookout for talented new writers. They build relationships with editors and publishers to stay updated on what types of books are in demand. Agents attend writing conferences and review query letters and manuscripts, searching for authors with potential. When they discover a new writer with promise, they'll work to represent and mentor them.
Negotiating Book Deals and Contracts
Once an agent agrees to represent an author, they negotiate deals with publishers to get the author's book published. This includes determining appropriate advances, royalty rates, subsidiary rights, and other contract terms. Agents leverage their industry relationships and market knowledge to secure favorable book deals for their clients.
Providing Guidance and Editorial Feedback
Agents offer editorial and strategic advice to the writers they represent. They provide feedback on early drafts to help authors refine and improve their manuscripts. Agents guide authors in crafting book proposals, developing their platform, and pitching their work to publishers. Their guidance helps authors produce their best possible work.
Handling Legal Matters and Business Affairs
Literary agents manage all the business and legal aspects of an author's career. They register copyrights, review contracts, collect payments, audit royalty statements, and handle subsidiary rights deals. Handling these matters allows authors to focus on their creative work.
Building Authors' Careers
Agents are invested in helping their clients achieve long-term success. They assist with marketing plans to promote books and expand the author's reach. Agents provide career advice and look for new opportunities, such as book sequels, licensing deals, or opportunities in film/TV. They are partners in managing and growing an author's career over time.
Benefits for Authors
Having a literary agent provides vast benefits for authors.
Agents have insider industry knowledge authors often lack when trying to get published. Their relationships and negotiating power make it much easier for authors to get book deals with reputable publishers. Agents also handle all the legal and business matters authors may not have expertise in. Overall, agents allow writers to focus on their craft and get their work successfully published.
Benefits for Publishers
For publishers, literary agents act as filters who weed out less marketable manuscripts. Agents have a keen sense of talent and submit to publishers only the most polished and commercially viable projects. This saves publishers time and resources in evaluating submissions.
Agents also handle author communications and negotiations, allowing publishers to focus on other aspects of their business. Overall, agents are beneficial partners who help connect publishers to quality books and authors.
Why Become a Literary Agent?
Becoming a literary agent offers a unique career path for those passionate about the publishing industry. This role provides opportunities to nurture talent, shape stories, and bring great works to life. Here are some of the key reasons one may choose to pursue this career:
Nurture Talent and Foster Relationships
One of the most rewarding aspects of being a literary agent is discovering new writers and helping them develop their skills. Agents get to mentor authors, providing feedback and guidance to refine their work.
There's great satisfaction in watching authors grow under your wing. An agent also represents a vital link between writers and publishers. Building solid relationships and advocating for your clients is central to the job.
Shape Stories and Make an Impact
Agents are some of the first eyes on new manuscripts, getting to evaluate work and recognize potential bestsellers. By providing developmental edits and sharing publishing expertise, agents directly influence the shaping of stories and books.
The projects an agent takes on and sells to publishers have the power to impact many readers. Being part of bringing meaningful work to the public is incredibly fulfilling.
Be Part of the Creative Process
For those who love books and literature, few careers offer a level of immersion into the creative process as literary agenting. Agents are embedded in the publishing world, interacting daily with authors across all genres. They get an inside look at how ideas become polished manuscripts and eventually published works. An agent contributes business savvy and industry knowledge to make each book successful.
Personal and Professional Growth
A career as a literary agent provides tremendous opportunities for growth. Agents are constantly learning about new writing styles and genres by reading submissions. They gain insights into publishing and negotiating deals. The job requires developing a mix of editorial, marketing, legal, and interpersonal skills. As agents build their client lists and sell more manuscripts, they gain standing and influence in the publishing field.
Bring Stories to Life
Being the driving force behind an author's success is exhilarating. Agents are vested in their clients' careers and feel immense pride when a book does well. Every published manuscript represents years of effort and a realization of a creative vision. Literary agents have the satisfaction of helping authors navigate each step and seeing their stories come fully to life.
How to Become a Literary Agent
Becoming a literary agent requires dedication, perseverance, and a strategic approach. Here are some of the key steps to set you on the path:
Get the Right Education
A bachelor's degree in English, journalism, communications, or a related field provides a solid educational foundation. Coursework in literature, writing, editing, and publishing will equip you with valuable skills. Consider a minor in business, marketing, or finance to complement your major.
Gain Relevant Experience
Look for internship opportunities at literary agencies, publishing houses, and media companies. Entry-level positions in editorial, marketing, acquisitions, and rights can also provide exposure to the industry. Volunteer for literary magazines or organizations to build your network.
Attend Workshops and Conferences
Immerse yourself in the publishing community by attending industry events. Workshops provide practical training in agenting, while conferences allow you to connect with agents, editors, authors, and publishers.
Develop Specialized Knowledge
Agents often represent authors in specific genres or categories. Develop expertise in a niche by reading widely in your chosen genre and staying on top of trends and changes in the market.
Build Your Network
A strong network is invaluable for sourcing new clients and opportunities. Join professional organizations, connect with industry professionals on social media, and look for a mentor.
Gain Business and Contract Experience
Since agents handle contract negotiations and business matters, coursework or experience in these areas is beneficial. A law degree or MBA provides advanced skills.
With dedication and perseverance, you can turn your passion for books into a thriving career as a literary agent.
Building a Network in the Publishing Industry
Networking is crucial for aspiring literary agents looking to enter the publishing industry. Attending book fairs, conferences, and other industry events lets you connect directly with editors, publishers, authors, and other agents. Introduce yourself, collect business cards, and follow up to establish ongoing relationships.
Joining professional organizations like the Association of American Literary Agents provides additional networking opportunities through local chapter events, annual conferences, and online member directories. You can tap into an instant community of experienced agents for mentorship and advice.
Make genuine connections with authors by offering to read their work and provide feedback. Scout local writing groups and creative writing programs to discover emerging talent. Strong referral networks lead to manuscript submissions and potential clients.
Partner with publishers by offering to give talks or workshops for their authors. Increased exposure leads to more representation opportunities. Maintain regular communication with editors about the projects you're looking for.
Avoid aggressive self-promotion and focus on building trust and mutually beneficial relationships. Be known as someone passionate about books and dedicated to helping authors succeed.
Consistently demonstrate integrity, professionalism, and a commitment to fairness and transparency. Your reputation spreads quickly in the close-knit publishing community.
Key Takeaways:
Attend industry events to connect with publishers, editors, authors, and agents.
Join professional organizations for networking, mentoring, and exposure opportunities.
Offer to read manuscripts and provide feedback to attract potential clients.
Partner with publishers to increase your visibility and representation opportunities.
Focus on building genuine, trust-based relationships in the publishing community.
Develop a reputation for integrity, professionalism, and fairness.
Developing Your Expertise as a Literary Agent
To become a successful literary agent, it is crucial to stay on top of the latest trends and developments in the publishing industry. The landscape constantly shifts, and agents must evolve to represent their clients effectively.
Continuing Education
One of the best ways for aspiring agents to build their expertise is through continuing education. Attending writing workshops and conferences is an excellent opportunity to hear from industry leaders about emerging trends. It also allows networking with fellow publishing professionals.
Agents should also read widely, especially in the genres they hope to represent. This helps them gain deeper insight into what types of stories resonate with today's readers.
Developing a Specialty
As an agent builds their career, it can be beneficial to develop a specialty. This might involve focusing on a specific genre like young adult fiction or mysteries. Or, it could mean building up extra knowledge about a topic that intersects with literature, like psychology or women's studies.
Having an area of expertise allows an agent to pitch books to publishers more convincingly. It also helps attract authors since writers want representation from someone familiar with their genre.
Adapting to Changes
While print books are still strong, e-books claim a significant market share. Savvy agents stay on top of emerging digital trends and changing business models. They also pay attention to developments like audiobooks and book adaptations for film/TV.
Being flexible, open-minded, and proactive is key for agents hoping to remain competitive in an evolving industry. A passion for books must be paired with sharp business acumen.
Navigating the Submission Process
For literary agents, reviewing and considering manuscript submissions is a core part of the job. Here are some tips for effectively evaluating submissions and identifying potential bestsellers:
Have a System for Tracking Submissions
It's essential to have an organized system for logging and tracking submissions. This can be as simple as an Excel spreadsheet or submission management software. Record details like title, genre, date received, requested edits, status, etc. This will help you stay on top of submissions and ensure authors get timely responses.
Read with an Open Mind
When reading a new manuscript, approach it with an open mind. Don't get distracted comparing it to other books or judging based on preconceptions about the genre. Evaluate each submission on its own merits.
Assess Market Potential
A crucial part of a literary agent's job is knowing what will sell in the current market. As you read manuscripts, consider factors like audience appeal, popular book genres, uniqueness of concept, timing with trends, and comparability to successful books. This will help determine marketability.
Provide Constructive Feedback
If rejecting a manuscript, provide constructive notes to the author on how it could be improved. If requesting revisions for consideration, give clear guidance. Thoughtful feedback shows authors you've fully considered their work.
Maintain Professionalism
Always communicate with authors in a timely, professional manner, even if declining their work. Your reputation in the publishing community is essential, so handle submissions ethically and respectfully.
By implementing strong organizational processes and evaluation skills, literary agents can build their client list while supporting authors.
Building a Client List
Discovering talented new writers and building strong author relationships are vital to succeeding as a literary agent. Here are some strategies for attracting authors and developing a diverse client list:
Attend Writing Conferences and Events
Look for opportunities to connect with writers at conferences, workshops, readings, and other literary events. Introduce yourself to authors and ask about their work. Exchanging business cards is an easy way to follow up later.
Network Online
Many writing communities exist on social media. Follow hashtags like #WritingCommunity, #AmWriting, and #AskAgent to find writers seeking representation. Just be sure to research authors before reaching out.
Seek Referrals from Current Clients
Happy clients may recommend you to other writers in their network. Ask existing authors if they know colleagues who may need representation.
Research Small presses and Journals
Scour literary magazines, small presses, writing contests, etc., to discover emerging talent. Reach out to authors directly if you love their work.
Be Accessible and Offer Guidance
Provide advice to prospective clients about the submission process, editing tips, query letters, etc. Writers will remember your willingness to help.
Sign Clients that Excite You
Passion for an author's work and vision leads to stronger partnerships. Let your enthusiasm for great storytelling guide your client selection.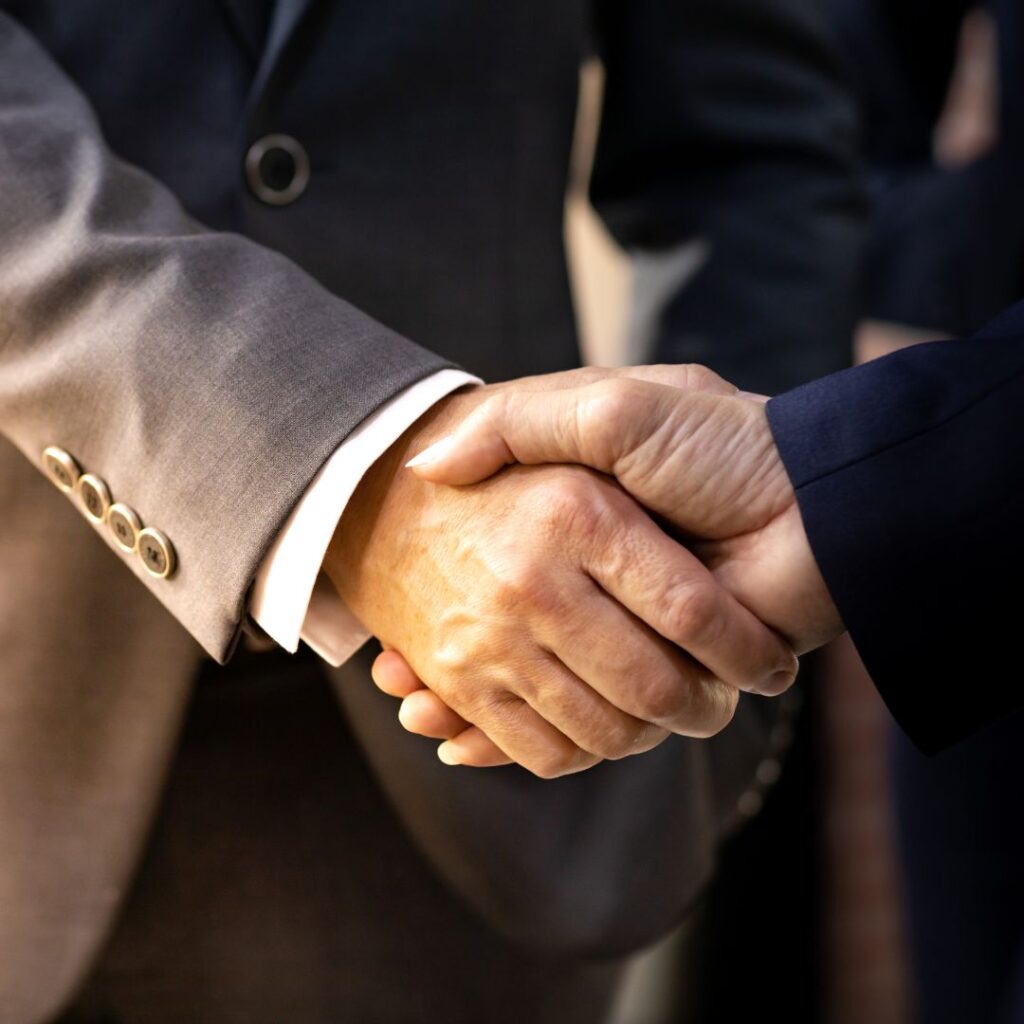 Advocating for authors requires an investment in their long-term success. Foster trust by being transparent, responsive, and actively promoting your clients' work. A diverse roster allows you to tap into fresh perspectives and new opportunities.
Ethical Considerations for Literary Agents
As a literary agent, it is crucial to uphold the highest ethical standards to earn the trust of authors, publishers, and the wider publishing community. Some key ethical considerations include:
Honesty and Transparency
Agents must be honest in all their dealings – with clients, publishers, and others in the industry. This means accurately representing their clients' work, being upfront about expectations, and avoiding conflicts of interest. Agents should clearly explain their fees, terms of representation, and responsibilities to each author they sign. Transparency builds trust in the agent-author relationship.
Fair Representation
Agents must represent their client's best interests when negotiating contracts and deals. This includes securing fair advances, royalty rates, and other terms. Agents should not prioritize their earnings over getting authors the best deal. Representing authors fairly and zealously is key to being an ethical agent.
Confidentiality
Agents must keep clients' unpublished manuscripts, proposals, and sensitive information confidential. This builds trust between the agent and the author. Agents should secure manuscripts and only share them with vetted publishers. Leaking a client's confidential information or gossiping about them would be highly unethical.
Protecting Author Rights
Responsible agents will fight to protect authors' rights regarding copyright, adaptations, translations, and any subsidiary rights. Agents should advise clients on which rights to grant or withhold when negotiating contracts. They must also ensure proper payment and accounting when rights are sold. Protecting authors' rights is a key ethical obligation.
Reputation and Relationships
A strong reputation for integrity and ethical conduct will help agents attract top talent and build lasting business relationships. Publishers prefer working with agents they view as principled. And authors will only trust agents who demonstrate honesty, discretion, and fairness at all times. Upholding ethics is essential for success.
Conclusion and Call-to-Action
As we end this guide on how to become a literary agent, we hope you feel empowered to pursue your passion for publishing. This career path offers immense opportunities for professional growth, creative fulfillment, and making a real impact in the literary world.
Throughout this blog post, we have covered the ins and outs of what it takes to succeed as a literary agent. From understanding the role and responsibilities to tips for networking and building your expertise, you now have a solid foundation of knowledge to reference as you embark on this journey.
A crucial advice is to stay curious, open-minded, and dedicated to honing your skills. Immerse yourself in the publishing community, make connections, and don't be afraid to take smart risks. With drive and perseverance, you can thrive as a literary agent.