Table of Contents
Introduction
The publishing industry is experiencing exciting growth and change. As technology transforms how content is created and consumed, the demand for talented professionals continues to rise. Before pursuing a career in this dynamic field, it is vital to understand the current opportunities and trends shaping the publishing job market.
The Demand for Professionals in the Publishing Industry
The publishing job market is expanding to meet the needs of a changing industry. As print declines, digital publishing and new formats like audiobooks are taking off. This shift requires fresh talent with skills in digital production, data analysis, and social media marketing. Roles in sales, editorial, design, and content development are also in high demand.
As consumers' appetite for content grows, publishers will need more professionals to create, edit, and promote new books, magazines, websites, and other publications.
Importance of Understanding the Publishing Job Market
The publishing industry is competitive, and gaining employment can be challenging. It is essential to understand which roles are in demand, what skills publishers seek, and how to stand out from other applicants before embarking on a publishing career path.
Researching the job market can help aspiring publishers determine if their interests and abilities align with available opportunities. This knowledge also allows job seekers to tailor their education, gain relevant experience through internships, and network strategically to improve their prospects.
Exploring the realities of the publishing job market before investing significant time and resources prevents disappointment and informs smart career decisions. The industry rewards persistence, creativity, and passion, but practical preparation is key.
What is the Publishing Job Market?
The publishing industry encompasses various roles and opportunities, from editors, proofreaders, creative directors, designers, and marketers to sales representatives, publicists, and more. Understanding the breadth of jobs available is an essential first step for those interested in pursuing a career in publishing.
Overall, the industry has seen steady growth, and job prospects remain strong. However, the publishing job market is also undergoing key shifts. Print sales have declined with the rise of ebooks and online retailers, while digital publishing roles have expanded. Social media and marketing are increasingly vital. Industry consolidation has also impacted some job areas.
Technology continues to transform publishing workflows and required skills. Publishers today rely on digital tools and artificial intelligence (AI) for editing, design, analytics, and distribution. Adaptability and technical aptitude are essential. At the same time, core competencies like solid writing, editing, and creative skills remain paramount.
Entry-level jobs are competitive, but internships and assistant roles provide a crucial foot in the door. Developing a niche, such as children's publishing or digital production, can help candidates stand out. Publishing hubs like New York and Washington D.C. offer opportunities, but smaller presses nationwide also hire.
Overview of the Publishing Job Market
The job publishing market has seen significant changes and growth in recent years. As of 2023, the U.S. publishing industry employed 920 thousand people, an increase from the 807 thousand individuals recorded in January of the previous year. This growth indicates the industry's resilience and adaptability in digital transformation.
In 2021, the U.S. publishing industry generated $29.33 billion, a 12.3% increase from 2020. This growth was primarily driven by the rise in online sales, which accounted for around 50% of trade sales for the first time. The industry also saw new bookstore openings, further contributing to this increase.
According to the U.S. Bureau of Labor Statistics, the employment of editors is projected to decline by 4% from 2022 to 2032. Despite the negative growth, more than 11,000 job openings for editors will be available annually for at least another decade. A professional editor's salary can vary between $55,000 and $78,000 annually.
Interestingly, the jobs for technical writers are expected to grow by 7%, faster than the average growth of other jobs. In 2022, there were 53,000 jobs for technical writers. A technical writer creates clear and concise documentation to communicate complex information about technical products, processes, or services.
The industry has also seen a rise in self-publishing, with more authors publishing their work independently. This trend has been facilitated by new technologies such as artificial intelligence and digital publishing platforms, which have reshaped the publishing landscape and created new opportunities for authors.
Overview of Publishing Roles
From editors to marketers, publicists, designers, and more, publishing offers diverse career paths. Editorial roles include acquisitions editors who acquire new manuscripts and oversee their development. Copyeditors focus on polishing a manuscript's grammar, structure, and consistency. Production editors convert manuscripts into polished layouts and ready books for printing and distribution.
Current Trends and Changes
Key shifts include the ongoing decline of print and the rise of digital, industry consolidation, and increased reliance on marketing and data analytics. Publishers must adapt to new technologies while upholding editorial quality and connecting with readers. Internships and versatility are highly valued in this evolving landscape.
Impact of Technology
Digital publishing has created new opportunities like web design, data analysis, and social media marketing. Adaptability is essential as publishers embrace ebooks, audiobooks, and new distribution platforms. Core skills remain vital, but technical aptitude gives candidates an edge.
Why Pursue a Career in Publishing?
Pursuing a career in publishing can open doors to a dynamic, creative, and rewarding profession. Though the industry is competitive, it offers opportunities for those passionate about books, writing, and connecting ideas with audiences. Here are some of the top benefits of building a career in the publishing field:
Be Part of Bringing Great Works to Life
One of the most exciting aspects of publishing is bringing an author's work to fruition. From acquiring new manuscripts to overseeing editing, design, marketing, and distribution – publishing professionals get to help shape great works of literature, art, and knowledge. The ability to collaborate with talented creators and be part of bringing their visions to life is incredibly fulfilling.
Immerse Yourself in a World of Ideas and Creativity
For book lovers and creative thinkers, a career in publishing represents an opportunity to fully immerse yourself in a world of ideas, stories, and artistic expression.
Surrounding yourself with books, authors, and fellow publishing professionals who share your intellectual passions can be tremendously stimulating and inspiring. The publishing workplace thrives on creativity, innovation, and big ideas – an ideal environment for the knowledge-hungry mind.
Varied and Dynamic Career Paths
From editing, design, and marketing to sales, rights acquisition, and executive leadership – publishing offers a broad spectrum of potential career paths.
Professionals can develop specialized expertise or move into roles that allow them to oversee broader business objectives. The ability to take your career in many directions keeps work in publishing dynamic and engaging over the long term.
While the world of publishing certainly has its challenges in a rapidly evolving industry, those with passion and persistence can find immense personal and professional fulfillment. For lovers of literature and learning, it's an unmatched career choice.
Unlocking Opportunities in the Publishing Job Market
The publishing job market is highly competitive, but there are strategies job seekers can use to stand out from the crowd. Networking and building relationships within the industry are critical. Attend industry events, join professional associations, and connect with publishers and editors on LinkedIn. This allows you to learn about potential openings before they are posted and get your resume directly into the hands of decision-makers.
Gaining relevant experience is also vital. Look for internships at publishing houses and media companies. Many internships lead to full-time job offers. If unpaid internships are not an option, consider freelancing. Reach out to publishers with article and blog post ideas or offer your services for copyediting, proofreading, or fact-checking. Completing short-term freelance projects is a great way to build your resume and make industry connections.
Volunteering with industry organizations like the American Society for Indexing and the Editorial Freelancers Association allows you to give back while expanding your network. You can also volunteer to write or edit for local nonprofit newsletters and blogs. These experiences provide concrete examples of your skills for your resume.
In your cover letter, specify why you are passionate about that particular publisher or role. Customize your materials for each application. Highlight previous internships, freelance work, and volunteering that have prepared you for the position. Come prepared with thoughtful questions that show your understanding of the publisher's catalog and mission.
With persistence and a strategic approach, you can break into the publishing industry. Gain hands-on experience, nurture connections, and tailor your application materials. Show publishers you have the skills and drive to excel in the role. There are exciting opportunities for those willing to put in the work.
How to Prepare for a Career in Publishing
Pursuing a career in the dynamic publishing industry requires dedication and preparation. Here are some tips to help you get started:
Education and Skills
While roles are open to those without a college degree, having a bachelor's degree in English, journalism, communications, or a related field can give you a competitive edge. Coursework in writing, editing, design, marketing, and business will help build a strong foundation. Develop excellent writing and communication abilities, learn editing and proofreading skills, and gain technical know-how in layout, design, and digital platforms.
Creativity, project management, attention to detail, and the ability to work under pressure are other valuable skills for aspiring publishers. Seek opportunities to hone these skills through internships, freelancing gigs, or volunteering.
Building a Strong Resume
Tailor your resume to highlight relevant coursework, skills, and experience for the publishing role you want. Showcase writing samples, design work, completed projects, and other portfolio pieces. Highlight successes like articles published, campaigns executed, events managed, and metrics improved.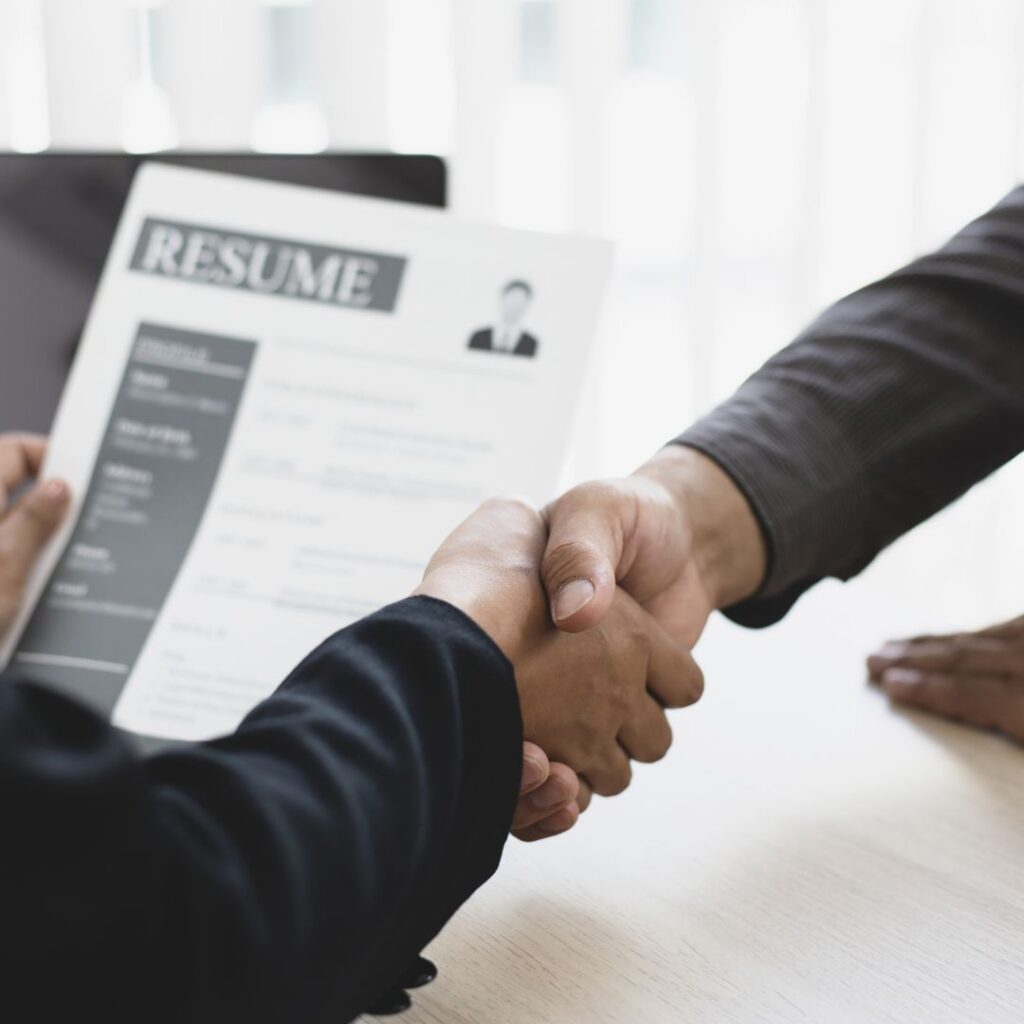 Include internships, freelance work, extracurriculars, and volunteering that provided exposure to publishing. Focus on transferable skills gained through these experiences. Quantify your accomplishments and impact when possible.
Acing the Publishing Job Interview
Acing a job interview in the publishing industry requires preparation and practice. First, thoroughly research the company you're interviewing with. Understand their mission, their catalog, their target audience, and their unique selling points.
Be prepared to discuss how your skills, experiences, and interests align with what they do. It's also important to be well-versed with current trends in the publishing industry so you can intelligently discuss topics like digital publishing, social media marketing, and data analytics. Prepare examples from your past experiences that demonstrate your skills and abilities, and rehearse your responses to common interview questions.
Professional Development
Take advantage of professional development opportunities in school through publishing clubs, conferences, informational interviews, job shadowing, and mentorships. These provide valuable exposure to the industry and help build your network.
Stay current on industry trends through trade publications, blogs, seminars, and social media. Consider specialized training in software programs commonly used in publishing. Certifications can also boost your resume.
With the proper education, experience, and skills, you can unlock exciting opportunities in the dynamic publishing industry.
Conclusion
As we end this in-depth analysis on unlocking opportunities in the publishing job market, let's recap some key takeaways.
First and foremost, the publishing industry offers a diverse range of rewarding career paths for those with passion, dedication, and the right skills. While the job market is competitive, there are always opportunities for talented individuals who put in the work to stand out.
It's important to understand the core skills valued in publishing, such as writing, editing, design, marketing, and project management. Seek educational and professional development opportunities to build expertise in your interest.
Be proactive in networking, finding mentors, and gaining hands-on experience through internships or freelance gigs. A strong portfolio and resume tailored to publishing roles can help open doors.
While technology has led to industry changes, new opportunities have also emerged in digital publishing and multimedia. Adaptability and a willingness to learn are essential.
Most importantly, bring passion, creativity, and an entrepreneurial spirit to your publishing pursuits. This is an industry driven by ideas and imagination.
For those inspired to explore this dynamic field, here are some additional resources:
Publishing certification programs at local colleges and universities
Industry associations like the Association of American Publishers connect with professionals
Online courses on publishing skills from sites like Skillshare and LinkedIn Learning
Job search platforms focused on publishing, such as Publishers Weekly and Bookjobs.com
The publishing world holds something for everyone – follow your interests and take the first step! With dedication and perseverance, you can build a rewarding career in this industry.
We hope this blog has provided valuable insights and inspiration. Best of luck in your publishing journey ahead!