Table of Contents
The Importance of Author Guidelines
Following author guidelines in journal publishing is crucial for getting published in academic journals. Adhering to formatting, style, and submission requirements demonstrates an author's attention to detail and professionalism. Editors rely on standard guidelines to efficiently handle large volumes of submissions. Deviating from guidelines creates extra work for editors and reduces the chances a manuscript will be sent out for peer review.
Guidelines promote consistency across published articles. Readers expect papers in the same journal to have a similar structure and style. This allows them to compare findings across studies easily. Guidelines also enforce best practices in research communication, like correctly formatting citations and data visualizations. Adopting these practices improves the quality and clarity of manuscripts.
Some key reasons for carefully following journal guidelines include:
Increasing the likelihood of editorial acceptance and timely peer review
Allowing editors to manage submissions and provide faster decisions efficiently
Ensuring consistency in article structure, style, and formatting across a journal's publications
Demonstrating an author's attention to detail and professionalism
Promoting standards and best practices for clear scientific communication
Overall, journal guidelines serve a crucial gatekeeping role in scholarly publishing. They uphold standards, streamline editorial workflows, and guide authors in effectively presenting their research. By taking the time to understand and precisely follow instructions, authors can boost their chances of publication success.
Common Elements in Author Guidelines
When preparing a manuscript for submission to an academic journal, it is crucial to follow its author guidelines carefully. These guidelines outline key components that must be included and formatted correctly in your paper. Here are some of the most common elements specified in journal formatting guidelines:
Document Structure
Most journals require papers to follow a standard structure, typically including sections like:
Title page with author names and affiliations
An abstract summarizing the key points
Introduction presenting background and objectives
Methodology explaining the experimental procedures
Results reporting the data and findings
Discussion analyzing the results and significance
Conclusion summarizing the major outcomes
References listing all cited sources
Formatting Standards
Journals specify formatting standards for:
Font style and size (e.g., 12-point Times New Roman)
Line spacing (double-spaced is typical)
Margins (1-1.5 inches on all sides is common)
Page numbers placement (top right header)
Heading styles for sections and subsections
Figures and Tables
Requirements for figures and tables usually include:
Sequential numbering and clear titles
Legends explaining abbreviations or symbols
Citations for reproduced or adapted visuals
High-resolution images formatted as specified
Table notes indicating statistical significance
References, Style, and Citations
Formatting guidelines are provided for the following:
In-text citation style (e.g., author-date)
Reference list order and layout
Punctuation, italics, and capitalization
Source types like journals, books, or websites
A journal's author guidelines also stipulate the writing style they follow, such as the Chicago Manual of Style, APA, MLA, Harvard, and so on.
Adhering to these common elements ensures your manuscript meets the journal's requirements for publication consideration.
Navigating Complex Journal Guidelines
Journal guidelines can sometimes be lengthy and complex, making it difficult for authors to interpret all the requirements. Here are some tips for making sense of complicated author guidelines:
Read the Guidelines Thoroughly and Take Notes
Don't just skim the guidelines – set aside time to read them carefully from start to finish. Highlight or make notes about key formatting rules, citation styles, and any other major requirements. This will help you refer back to the most important points later.
Focus on the Manuscript Structure and Submission Sections
Pay particular attention to the sections describing how to structure your manuscript (abstract, introduction, methods, etc.) and the final submission process. Following these instructions closely will give your manuscript the best chance of success.
Create a Checklist of Requirements
Make a checklist of all the major requirements outlined in the author guidelines, such as:
Word count
Font size and styling
Citation style
Figure resolution and format
Cover letter requirements
You can then tick each one off as you prepare your submission.
Use Reference Management Tools
Reference management software like EndNote or Zotero can help ensure your in-text citations and reference lists adhere to the journal style.
Seek Clarification from the Journal
If any requirements are unclear, don't hesitate to contact the journal editor for clarification. They will be happy to answer any questions.
Collaborate with Co-Authors
Ensure all co-authors can access the guidelines and are aligned on the manuscript preparation and submission process.
By dedicating time to understanding author guidelines in journal publishing, creating checklists, and seeking clarification, you can feel confident your submission will hit the mark.
Tips for Ensuring Compliance with Journal Guidelines
Adhering to a journal's author guidelines is crucial for increasing the chances of publication acceptance. Here are some tips for ensuring your manuscript complies with all requirements:
Conduct Thorough Proofreading and Editing
Carefully proofread your manuscript multiple times before submission. Look for typos, grammar errors, inconsistencies, and other issues that could lead to rejection. Enlist a colleague or professional editing service for an extra layer of review. Be sure to double-check that all journal formatting guidelines have been followed.
Use Citation Management Tools
Proper citation of sources is imperative. Utilize citation management software like EndNote or Zotero to collect, organize, and format your references easily. These tools help ensure citations and bibliographies adhere to the journal's style guide.
Collaborate with Co-Authors
For multi-authored papers, make sure all co-authors are aware of the journal's author guidelines. Designate one person to do a final review of the manuscript before submission. Having multiple sets of eyes reviewing for compliance reduces the risk of overlooking formatting, style, or organizational issues.
Meeting a journal's author guidelines takes attention to detail, thorough editing, and collaboration. However, the effort pays off by giving your manuscript the best chance for publication success. Adhering to guidelines shows editors you can produce professional, submission-ready research.
Submission Process and Resources
Breaking down your manuscript submission into clear steps makes the process more manageable. Here is a step-by-step guide to successfully submitting your paper:
Check the Journal's Submission or Author Guidelines
Each journal has specific instructions for authors called the submission or author guidelines. Read these carefully to ensure your manuscript adheres to the correct formatting, length, style, and other requirements. Notice citation style, heading formats, and figure/table preparation.
Prepare Your Manuscript Files
Assemble the following files:
Cover letter – Include key details about your work and why it is appropriate for the journal.
Title page – List the paper's title, authors, affiliations, contact details, etc.
Anonymous manuscript – Remove names and other identifying information from the main document. This is to facilitate the blind peer-review process.
Figures/tables – Provide high-quality image files formatted as specified.
Supplementary data – Include any additional data files, if applicable.
Submit via the Journal's Online System
Most journals now use online submission platforms like ScholarOne, Editorial Manager, and Open Journal System (we shall discuss these systems separately in another write-up). Follow the steps to upload each file and provide the requested metadata.
Track the Status of Your Journal Manuscript Submission
You will receive confirmation and be able to monitor your manuscript status through the submission system. Communication from the editors or reviewers will also come through this system.
Revise Your Manuscript if Required
If reviewers recommend revisions, carefully address each point as you resubmit a revised version. Update the files and provide a detailed response letter explaining the changes made.
Resources to Support Authors
Many resources are available to help navigate the submission process:
Journal websites offer author guidelines, guides, and support contacts.
Publisher sites like Wiley and Elsevier provide additional resources for authors.
Online writing labs like Purdue OWL give formatting and style help.
Your institution's library staff can offer assistance with the process.
Understanding peer review is also key. This quality control process aims to ensure manuscripts meet publication standards. While awaiting a decision, consider having colleagues review your paper or using a professional editing service.
Publication Support Services
As an author navigating the complex world of academic publishing, it can be invaluable to utilize publication support services. These services assist authors in meeting journal guidelines, improving manuscript quality, and streamlining the submission process. Here is an overview of some key publication support services available:
Editing Services
Professional editors can polish a manuscript by checking for grammar, spelling, punctuation, consistency, and flow. They ensure compliance with journal formatting guidelines and can provide substantive editing to strengthen the logical flow or impact of the writing. High-quality editing improves readability and helps avoid rejection based on writing quality.
Formatting Services
Specialized formatters can ensure a manuscript adheres to the precise formatting or typesetting specifications of a target journal. This includes font, margins, headings, figures, tables, citations, and references. Proper formatting is essential for publication success.
Plagiarism Checking
Plagiarism checkers scan manuscripts to identify passages that may be unoriginal or lack proper citation. Addressing plagiarism concerns before submission prevents issues during peer review. This service helps uphold research integrity standards.
Artwork Assistance
For papers relying heavily on visuals, artwork services can be invaluable. Experts can create, format, and edit tables, graphs, charts, diagrams, photos, and illustrations to publication standards. Journal artwork guidelines can be complex.
Translation Services
Authors for whom English is not their native language can benefit from professional translation services. Translators fluently convert manuscripts into English, ensuring clarity and accuracy. This service is crucial for authors seeking to reach a wider audience and increase the impact of their research.
Conclusion
Navigating the world of academic publishing can be complex and daunting, particularly for new authors. Understanding and strictly adhering to journal author guidelines in journal publishing is crucial for manuscript acceptance and successful publication.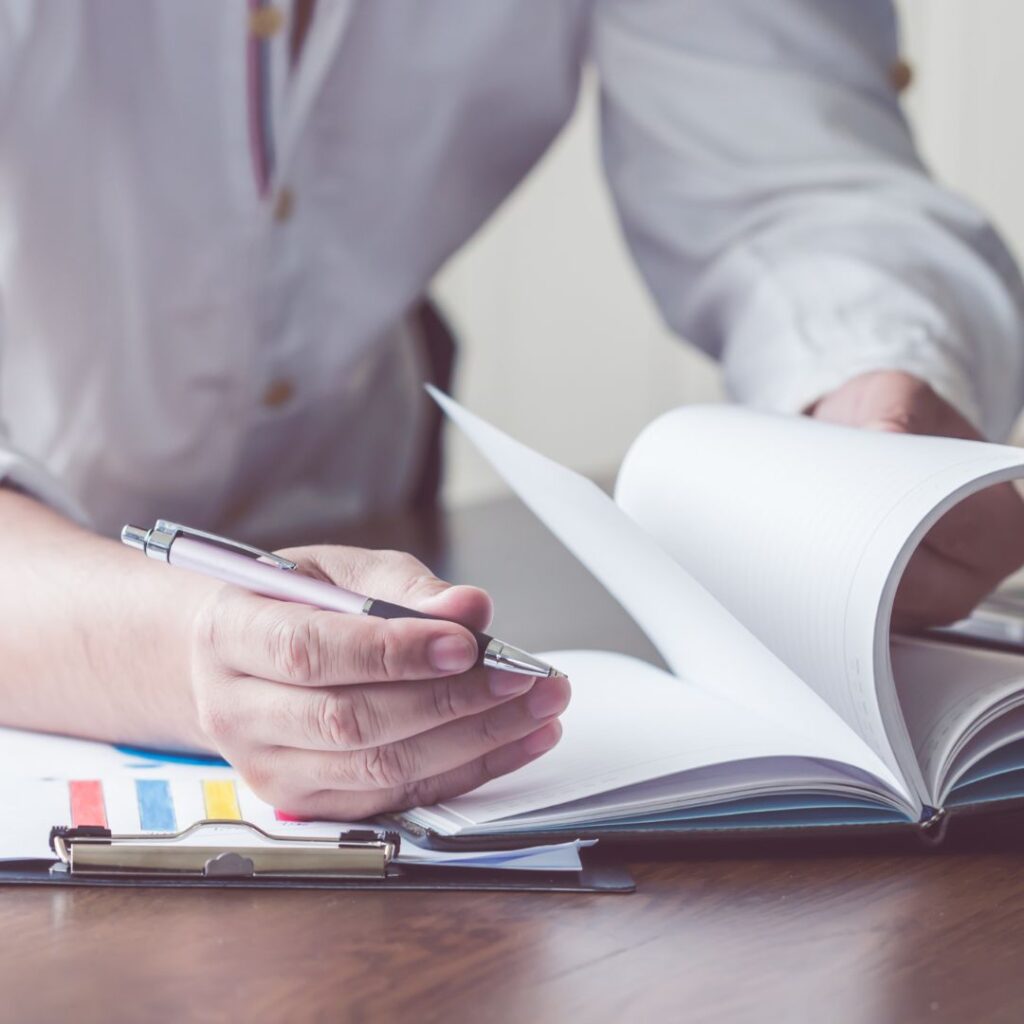 Author guidelines ensure consistency in style, formatting, and structure across articles, making it easier for readers to comprehend and compare studies. They also uphold best practices in research communication and streamline the editorial process.

However, understanding these author guidelines can sometimes be challenging due to their complexity and length. Authors should take time to read through the guidelines thoroughly, create checklists, use reference management tools, and seek clarification when needed. Collaboration with co-authors is also vital to ensure everyone is aligned on the preparation and submission process.

Moreover, conducting thorough proofreading and editing, utilizing citation management tools, and availing of various publication support services like editing, formatting, plagiarism checking, artwork assistance, and translation services can significantly enhance the quality of the manuscript and increase the chances of publication success.

In conclusion, following journal author guidelines meticulously is not just a formality but a fundamental step towards achieving publication success. By doing so, authors demonstrate their professionalism and commitment to upholding the standards of scholarly communication. The advancement of knowledge and contribution to the scientific community rewards the effort invested in understanding and applying these guidelines.