Table of Contents
Introduction
This write-up delves into how to start an online bookstore from scratch, discussing the necessary steps such as creating a business plan, sourcing for books, setting up a bookstore's e-commerce platform, and implementing marketing strategies.
Starting an online bookstore can be exciting for any beginner looking to dive into e-commerce. With the rise of online shopping, an online bookstore offers immense potential to reach a global audience of book lovers right from your own home. The benefits of lower overhead costs, flexibility, and access to analytics make starting an online bookstore an appealing business for aspiring entrepreneurs.
An online bookstore allows you to curate and sell books on your website without needing a physical storefront. You can offer both new and used books across a wide range of genres and target specific niches.
With the ability to operate 24/7, you can connect with customers anytime, anywhere. You also gain valuable data on customer behavior through website analytics to optimize your inventory and marketing.
While launching an online business presents challenges, they can be overcome through careful planning and research. This comprehensive, step-by-step guide will walk you through the entire process of starting your own online bookstore. From choosing a platform to marketing your inventory, we will cover all the key steps to turn your passion into a profitable business.
The Concept of Starting an Online Bookstore
An online bookstore allows entrepreneurs to sell books through a website without needing a physical retail location. It's an accessible business for beginners because startup costs are lower than brick-and-mortar bookstores. With careful planning, beginners can launch and run an online bookstore from home.
The Benefits and Opportunities With an Online Bookstore
Key benefits of starting an online bookstore include:
Low overhead costs – No need for retail space rental or inventory storage fees
Global reach – Sell to customers all over the world
Flexibility – Manage the business anytime, from anywhere
Data analytics – Gain insights into customer behavior and preferences
Convenience – Customers can shop anytime, from anywhere with an internet connection.
Competitive pricing – Online stores can offer discounted pricing more easily.
Personalization – Recommendation engines can suggest books based on past purchases and interests.
More comprehensive selection – Offer niche or hard-to-find book titles
Passive income – Potential to automate and scale the business
This guide will take you through the critical steps in launching an online bookstore, covering everything from choosing a domain name to marketing your website. With some dedication and our practical advice, you can start your own successful online bookstore even as a total beginner.
What is an Online Bookstore?
An online bookstore is a website or e-commerce platform that sells books over the Internet. Unlike a physical bookstore with a retail location, an online bookstore allows customers to browse and purchase books digitally from anywhere.
The key difference between an online and a physical bookstore is the shopping experience. Customers search for and buy books through a website or mobile app with an online bookstore. The books are then shipped directly to the customer's home. This provides a convenient and accessible way to shop for books without visiting a brick-and-mortar location.
However, some challenges of running an online bookstore include:
High shipping costs – Shipping books can be expensive, especially for international orders.
Returns – Handling returns and exchanges can be logistically tricky.
Building traffic – Attracting customers takes significant marketing effort.
Security – Payment and customer data must be protected from hacking and theft.
Overall, while starting an online bookstore poses some unique challenges, the lower barriers to entry and global reach make it an attractive opportunity for aspiring booksellers.
Why Start an Online Bookstore?
The online bookselling industry has seen tremendous growth in recent years. More and more readers are turning to the Internet to purchase books, preferring the convenience and variety that online bookstores offer. Here are some of the critical reasons why starting an online bookstore can be a profitable and scalable business opportunity:
Growing Popularity of Online Shopping
E-commerce has become ubiquitous, with consumers increasingly comfortable making purchases online.
The global retail e-commerce sales reached approximately USD 5.2 trillion in 2021 and are projected to grow to about USD 8.1 trillion by 2026. Books represent a significant share of the online shopping market.
Meanwhile, the global ebook market is expected to grow at a compound annual growth rate (CAGR) of 4.9% between 2022 and 2032, reaching a value of USD$32.19 billion. Tapping into this growing online demand by starting an online bookstore allows you to reach a large base of book-buying customers.
Increasing Preference for Digital Books
In addition to the growth of e-commerce overall, readers are specifically shifting towards e-books. The total online sales across print, e-book, and digital audiobook formats rose by 5.6% in 2022, reaching $12.13 billion. Factors like convenience, cost savings, and instant delivery make e-books attractive. An online bookstore allows you to sell print and digital books to cater to changing consumer preferences.
Opportunity for Specialization and Personalization
Unlike large online marketplaces, an independent online bookstore allows you to discover a specific niche and tailor offerings to your target customers.
You can specialize in a particular genre, like sci-fi or cookbooks, or curate titles around a theme, like mindfulness or personal growth. Advanced analytics and segmentation tools enable online bookstores to provide personalized recommendations and custom promotions to foster loyalty.
In summary, the growing e-commerce market, shift towards digital content, and ability to specialize and personalize make starting an online bookstore a scalable and potentially lucrative business idea for entrepreneurs or book lovers looking to monetize their passion.
Setting Up Your Online Bookstore
Setting up an online bookstore requires careful planning and preparation. Here are some key steps to take:
Research and Choose an E-commerce Platform
The foundation of your online bookstore will be the e-commerce platform you use. Research different options like Shopify, WooCommerce, Magento, BigCommerce, etc. Compare features, costs, and ease of use. Choose a user-friendly, scalable platform with the needed features, like inventory management, payment processing, and responsive design. Read on as we share details of some of the common e-commerce platforms and their features.
Select a Domain Name and Hosting
Your domain name will be the web address of your store. Choose something short, memorable, and relevant to books. Make sure the .com is available! Pair it with reliable web hosting to support your e-commerce platform and expected traffic.
Customize the Design
Customize your online bookstore's layout, colors, fonts, and images to match your brand identity. Focus on creating an intuitive navigation menu and organized product categories. Optimize images for fast loading. Make sure the design is mobile-friendly. Add your logo, contact info, and social media links.
Consider enlisting a web designer if you need help with the look and feel of your site. The goal is to make your bookstore visually appealing and easy for customers to browse.
With the foundation built on a robust e-commerce platform, a unique domain name, and a customized design tailored to your brand, you'll be ready to open the virtual doors of your online bookstore to customers.
Some Common E-commerce Platforms for Your Online Bookstore
Following are some popular e-commerce platforms you can consider in setting up your online bookstore:
1. Shopify
Shopify is a widely used e-commerce platform that allows you to create an online store and sell products, including books. It's a comprehensive solution provides everything you need to set up your online bookstore, from website creation tools to payment processing. Its features include:
User-friendly
Customizable (free and paid themes)
Inventory management
Wide range of payment options
SEO and marketing tools
Mobile optimization
Analytics that help you strategize your marketing
Scalable
24/7 support that helps you troubleshoot issues
App integration for added functionalities (book reviews, recommendations, etc.)
2. WooCommerce
WooCommerce is a free, open-source e-commerce plugin for WordPress. It's a powerful and customizable platform ideal for anyone familiar with WordPress. If you plan to create content alongside selling books (like book reviews, author interviews, etc.), WooCommerce could be a good fit due to its seamless integration with WordPress blogging capabilities. Here are some of its key features:
Customizable – Offers thousands of themes and plugins for extensive customization.
Flexibility – Allows you to sell physical books and e-books, accept various payment methods, and manage shipping options.
Blog integration – Since it's a WordPress plugin, you can easily integrate a blog that can be used to promote your online bookstore.
User-friendly – Despite its advanced features, it's relatively easy to use, especially if you're already familiar with WordPress.
Extensions – Numerous extensions are available for added functionality, such as memberships, subscriptions, pre-released book orders, and more.
Scalable – WooCommerce can handle stores from small to large scale.
SEO advantage – WordPress, and by extension WooCommerce, has robust SEO capabilities.
Community support – Being open-source, it has a large community of developers constantly improving the platform and offering support that can help you grow your online bookstore
However, while WooCommerce is free, you may need to pay for web hosting, security, and premium plugins or themes. Also, technical issues might require some knowledge of WordPress to solve, so consider this if you're not tech-savvy. Overall, WooCommerce offers a versatile and feature-rich platform for setting up an online bookstore.
3. Magento
Magento (or Adobe Commerce, after Adobe's acquisition in 2018) is another robust e-commerce platform that offers a wide array of features suitable for an online bookstore. It's a scalable solution can handle many products and transactions, making it ideal for businesses planning significant growth.
However, it requires technical expertise to set up and manage, so it may not be the best choice for beginners unless they have access to technical support. Here are some of its key features:
Highly Customizable – Magento is an open-source platform, which means you have complete control over the customization of your site. You can tailor every aspect of your online bookstore to fit your specific needs.
Scalable – Magento is built to accommodate growth. Whether you're selling a few hundred books or thousands, Magento can handle it.
SEO friendly – Magento has excellent SEO capabilities. It allows you to create SEO-friendly URLs, meta-tags, keywords, etc., helping your online bookstore rank higher in search engine results.
Multi-store management – You can manage multiple stores from one admin panel with Magento. This feature is beneficial if you plan to sell books in different languages or regions.
Advanced security features – Magento takes security seriously and offers advanced security features to protect your online bookstore from threats.
Integration capabilities – Magento integrates with various third-party services, including payment gateways, shipping providers, and email marketing software, allowing you to extend the functionality of your store.
Analytics and reporting – Magento provides detailed reports on sales, customer behavior, and more, helping you make data-driven decisions to grow your business.
Magento is free to download (Community Edition), but you may incur costs for web hosting, SSL certificates, extensions, and possibly developer fees if you need technical assistance.
The Enterprise Edition offers additional features and support and is significantly expensive. Therefore, Magento is often recommended for medium to large businesses or those with ambitious growth plans.
4. BigCommerce
BigCommerce is a leading e-commerce platform offering comprehensive tools to help you build, run, and scale an online bookstore. It's known for its robust functionality, excellent support, and ease of use, making it suitable for beginners and experienced entrepreneurs. Here are some of its key features:
User-friendly – BigCommerce is easy to set up and manage, even for those without technical expertise. The intuitive interface simplifies adding products, managing inventory, and processing orders.
Scalable – BigCommerce can handle the growth of your online bookstore without compromising performance. Whether you're selling a few books or thousands, BigCommerce can accommodate your needs.
Customizable – With various themes (free and paid) and customization options, you can design your online bookstore to match your brand identity.
Multi-channel selling – BigCommerce integrates with popular marketplaces like Amazon and social media platforms like Facebook and Instagram, allowing you to sell your books across multiple channels.
SEO friendly – BigCommerce has built-in SEO tools that help improve your online bookstore's visibility on search engines.
Integrated payment solutions – BigCommerce supports a wide range of payment gateways, including PayPal, Stripe, and Square, providing convenience for your customers.
Security – BigCommerce provides a secure shopping experience for your customers with PCI DSS compliance and SSL certificates.
Advanced marketing tools – BigCommerce provides numerous ways to promote your online bookstore, from email marketing integration to discount and coupon codes.
Analytics and reporting – BigCommerce provides detailed analytics and reports, helping you understand your customers' behavior and make data-driven decisions.
24/7 customer support – BigCommerce offers round-the-clock customer support via phone, live chat, and email, ensuring you get help when needed.
BigCommerce is a powerful and versatile e-commerce platform that can cater to the needs of an online bookstore. It offers a balance of user-friendliness and advanced features, making it an excellent choice for beginners and experienced online retailers.
However, like other platforms, costs include a monthly subscription fee and potential costs for premium themes or additional features. It's essential to factor these into your budget when choosing your e-commerce platform.
5. Wix
Wix is a user-friendly website builder and e-commerce platform well-suited for beginners or small businesses looking to start an online bookstore. Its drag-and-drop interface allows you to create a professional-looking online store without any coding knowledge. Here are some of its key features:
User-friendly – Wix is known for its intuitive, drag-and-drop website builder, making it easy for anyone to design and launch an online bookstore.
Customizable – Wix offers hundreds of customizable templates, including ones specifically designed for online bookstores. You can easily adjust colors, fonts, and layouts and add images to match your brand identity.
Integrated e-commerce features – Wix's e-commerce plan includes essential features like inventory management, secure online payments, and order tracking. You can sell physical and digital books (e-books or audiobooks).
Marketing tools – Wix provides built-in tools for SEO, email marketing, and social media integration, helping you promote your online bookstore and attract customers.
App market – Wix has an extensive app market, allowing you to add functionalities to your online bookstore, such as live chat, reviews, and ratings.
Mobile optimization – Wix websites are automatically optimized for mobile viewing, ensuring a smooth shopping experience for customers using smartphones or tablets.
Customer support – Wix offers 24/7 customer support, assisting whenever needed.
While Wix is easy to use and offers a range of features, it may not be as scalable as other platforms like Shopify or Magento. You may eventually outgrow Wix's capabilities if you anticipate rapid growth or high traffic and sales volumes.
Furthermore, while Wix offers some e-commerce capabilities, its primary focus is on general website building, so that it might lack some of the more advanced e-commerce features found in dedicated platforms.

Overall, Wix is an excellent choice for those starting small or prefer a more hands-on approach to designing their online bookstore. It offers a balance of simplicity and functionality, making it an accessible platform for first-time online booksellers.
Sourcing Books for Your Online Bookstore
When starting an online bookstore, one of the most important decisions is determining where and how to source books to sell. There are several options to explore:
Partner With Book Publishers and Distributors
Establishing relationships with publishers and distributors allows you to purchase books at wholesale prices. This provides a cost-effective way to stock up on bestsellers and backlist titles across genres and categories. Be sure to negotiate favorable terms like discounts and free shipping. Large distributors like Ingram and Baker & Taylor are good options.
Work Directly With Self-published Authors
Many authors now self-publish and sell their own books. Connecting directly with these authors to sell their books on your site allows you to offer unique titles readers won't find elsewhere. Make sure to establish profit-sharing terms upfront. Services like PublishDrive and Draft2Digital can help you find self-published authors looking to expand their distribution.
Sell Used and Rare Books
Sourcing and selling used, rare, and out-of-print books is a great way to attract avid book lovers. Check local library sales, thrift stores, estate sales, and sites like AbeBooks to find hidden gems. Make sure to scrutinize books and research fair prices.
Manage Inventory and Organization
Careful inventory management is vital, including tracking stock levels and sales. Use an e-commerce platform with robust inventory features. Organize storage logically by genre, author, etc. Rotate stock to keep offerings fresh. Write unique product descriptions to engage customers.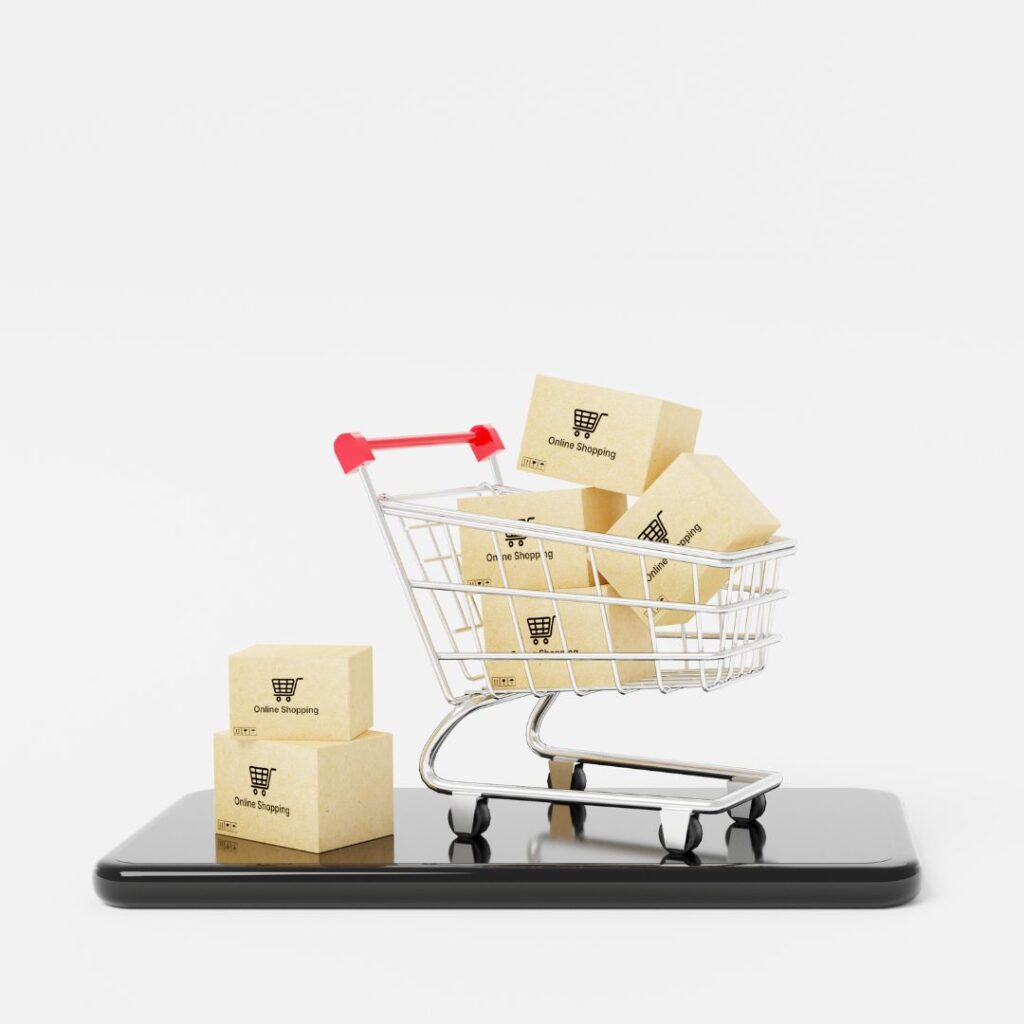 With some savvy sourcing strategies and inventory diligence, you can curate an intriguing mix of books to delight your customers.
Marketing and Promoting Your Online Bookstore
Starting an online bookstore is the first step – bringing customers to your virtual shelves is equally essential. With strategic marketing, you can increase visibility and drive traffic to your site. Here are some proven techniques:
Develop a Comprehensive Marketing Strategy
Begin by outlining your target audience. Are you catering to niche genres or a broader selection? This will shape your marketing approach. Set goals for traffic, sales, and growth. With benchmarks in place, you can measure success.
Create branded assets like your logo, color scheme, and messaging. Consistent branding establishes your identity and makes you memorable. Optimize your website and online store for keywords that rank you high in search engines.
Utilize Social Media
Platforms like Facebook, Instagram, and Twitter are essential for connecting with readers. Share book reviews, recommendations, author spotlights, and publishing news. Use relevant hashtags and tags to tap into bookish communities. Run contests and giveaways to grow your following. Paid social ads can further boost your reach.
Email Marketing
Collect email addresses to build a subscriber list. Send regular newsletters with new releases, sales, and exclusive subscriber content. Segment your list to send targeted promotions based on purchase history and interests. Welcome emails and post-purchase follow-ups are also effective.
Search Engine Optimization (SEO)
Mastering SEO will improve your search rankings and visibility. Optimize page titles, URLs, headings, and content for relevant keywords. Add alt text to images and videos. Build backlinks from high-authority sites. Local SEO can help you rank for geographic searches. Analyze metrics like click-through rate to refine efforts.
Offer Promotions
Pricing incentives motivate purchases. Offer sitewide sales for holidays or store anniversaries. Bundle popular titles or genres at a discounted rate. Give new subscribers a coupon code. Partner with authors to provide exclusive signed editions. Reward loyal customers with points or discounts.
Personalized Recommendations
Suggesting books based on purchase and browsing history tailors the experience. Curated sections like "Readers of this book also enjoyed…" convert window shoppers into buyers. Similarly, prompts to complete a series of recommendations for related titles capitalize on momentum.
You can turn your passion project into a prosperous online bookstore with the proper marketing techniques. Just remember – the most compelling stories start with a single page.
Managing Operations and Customer Service
Running an online bookstore requires diligent operations management and stellar customer service to ensure smooth day-to-day functioning. Here are some tips for managing the key operations and providing exceptional service:
Implement Efficient Order Fulfillment
Set up seamless order processing and shipping workflows to get books to customers quickly. Integrate your e-commerce platform with a shipping carrier to automate label printing and tracking. Fulfill orders within 24-48 hours and send buyers shipping confirmations and tracking numbers. Offer expedited shipping options for faster delivery.
Provide Timely and Helpful Customer Support
Respond to customer emails and inquiries within 24 hours, if not sooner. Have FAQs readily available on your site. Train staff to resolve concerns tactfully. Follow up with customers post-purchase to ensure satisfaction. Offer convenient communication channels like live chat, phone, and social media.
Seek Customer Feedback
Send post-purchase surveys to get input on the buying experience. Monitor online reviews and address any complaints immediately. Solicit suggestions through polls and conversations. Use feedback to improve site navigation, recommend relevant books, and enhance delivery.
Optimize Inventory and Warehouse Management
Use inventory management software to track stock levels and minimize overselling. Organize warehouse layout and storage to enable efficient order picking and packing. Schedule regular inventory audits to maintain accuracy. Streamline reordering and returns processing.
Providing exceptional operations and customer service will boost your online bookstore's satisfaction, retention, and word-of-mouth. Continuously refine processes and address feedback to deliver a smooth purchasing experience.
Growing Your Online Bookstore
Once your online bookstore is running smoothly, it's time to start thinking about growth. Here are some strategies to scale up your business:
Expand Your Product Offerings
Expanding into new book genres and categories is one of the easiest ways to grow your online bookstore. Do some market research to identify popular genres or underserved niche topics. This will attract new types of readers to your store.
You can add complementary products like stationery, bags, book-themed gifts, etc. This provides additional revenue streams while enhancing the shopping experience.
Partner With Other Online Platforms
Partnering with e-commerce marketplaces like Amazon and eBay allows you to list your books on their platforms and tap into their existing customer base. You can also join affiliate programs to earn commissions by promoting books from other sellers.
Explore opportunities to sell your books through brick-and-mortar retailers or independent bookstores on a consignment basis. This widens your reach beyond just online channels.
Offer Audiobooks and Ebooks
Digital book formats are increasing, so consider expanding into audiobooks and ebooks. This involves additional work, like securing digital distribution rights, but it enables you to cater to different reading preferences.
Utilize Paid Advertising
Paid ads through Google, Facebook, Amazon, and other platforms can rapidly scale up your customer acquisition. As you grow, you can allot a portion of your marketing budget to paid advertising and target relevant demographics.
Retargeting ads help bring back previous visitors who didn't make a purchase. Dynamic remarketing ads specifically showcase products a customer viewed on your website.
With some testing and optimization, paid ads provide a scalable way to keep growing your online bookstore.
Conclusion
We have reached the end of the guide on how to start an online bookstore, walking you through every step of the process, from conceptualizing your business to setting up your website, sourcing books, marketing your inventory, managing operations, and strategies for growth.
Starting an online bookstore can be rewarding and profitable, especially in the digital age where e-commerce is thriving.
By choosing the right e-commerce platform, curating a diverse and appealing selection of books, implementing effective marketing strategies, providing excellent customer service, and continually seeking expansion opportunities, you can turn your passion for books into a successful online business.

Remember that running an online bookstore involves more than just selling books—it's about creating a community of book lovers and offering them a convenient, personalized shopping experience. It might be challenging at first, but with perseverance, dedication, and a love for what you do, your online bookstore can become a beloved destination for readers worldwide.